I've turned to some of my favorite passages in the books of 1 Corinthians, Psalms, Nehemiah, 2 Corinthians, and Phillipians for my Bible Journaling entries this week. As you can see, I continued to work on my two series on figures and Mixed Media entries. I've provided links to supplies you'd like to support our ministry with your purchase.
You don't always need a bible for a Bible Journaling entry. I just added a verse from 1 Corinthians to my Faith Book here.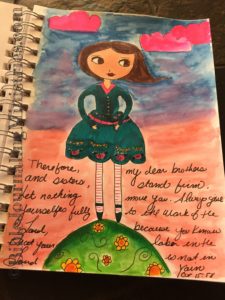 Writing a bible verse really helps me remember it. I've copied down Psalm 139 around this abstract figure in my Faith Book for this Bible Journaling entry.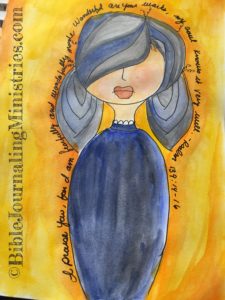 Turn an ordinary page of the bible into a metallic rainbow by using a few spray inks. Then, I topped off this Bible Journaling entry in the book of Nehemiah by writing in in brush lettering.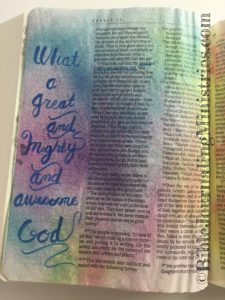 This Mixed Media Bible Journaling entry looks complicated, but you can replicate this one from Psalms with Spray Inks and Dana Wakely Stamps.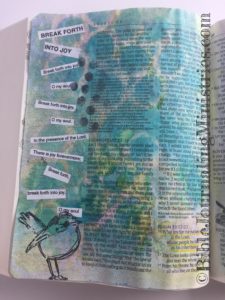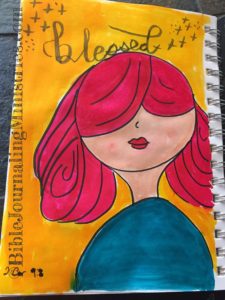 Even if you can't draw, you can pull off a look like this. This Bible Journaling entry in my Faith book is inspired by a verse in Phillippians.
The figure I drew in this Bible Journaling entry represents the theme of Hope from Psalm 31. I continued to work in my Faith Book for this one.