I did a couple Bible Journaling entries in the books of Acts and Romans this week before really diving into my Bible Nerd Series. If you're proud to call yourself a Bible Word Nerd too, then you can purchase this Devotional kit to use for your own entries. I've provided links to supplies you'd like to support our ministry with your purchase.
I kept it simple with this Bible Journaling entry from the book of Acts. All I used was a light layer of pastels and a few stickers to highlight the message.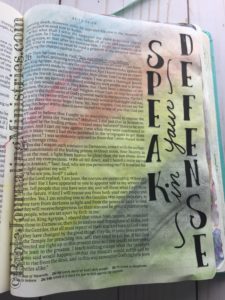 Are you proud to call yourself a Bible Nerd? Then, you'll love this Bible Journaling series. You can decorate a Bible or Journal like I did here by purchasing this set: http://ow.ly/n8cy30fKN1Q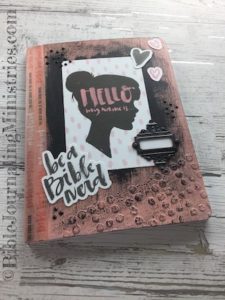 I've used my Bible Word Nerd Devotional kit again here. This time I used it to decorate my planner. You can get your hands on it here: http://ow.ly/IH8430fKNTz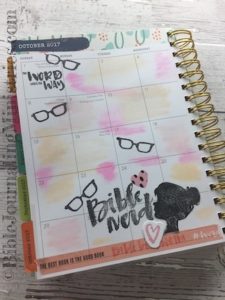 I was able to use several elements from our Bible Word Nerd Devotional Kit in this Bible Journaling entry. If you'd like to use it too, you can purchase it here: http://ow.ly/jkyA30fL2zE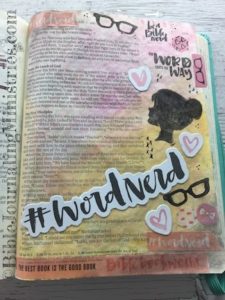 I've shown off another use for the Bible Word Nerd Devotional Kit. They can also be used for birthday or other greeting cards. See the review of this kit here: http://ow.ly/YqqU30fMax3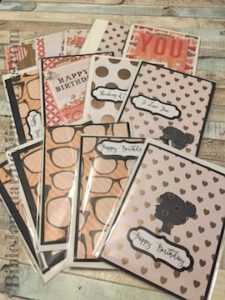 Covering the outside of a Bible or Journal allows you to use some 3D elements like I did here with our Bible Word Nerd devotional kit. It's available for purchase here: http://ow.ly/QIEf30fL64R
This Bible Journaling entry comes from the book of Romans. I used Washi tape and ball points in a non-conforming pattern to reflect the message in this verse.