It's April! My favorite month right next to Christmas. Why? Well…it's the month we celebrate Jesus' resurrection from the grave. HE IS RISEN! Yay! To celebrate, we're having a little fun with an digital Easter Egg hunt! We've hidden five digital files on our site…the first one is below but the other four are hidden. Find the eggs…download your free Bible journaling printable. To make this fun for everyone, please don't share the answers. Finding the eggs is part of the fun. If you're reading this after April, you've missed this Easter Egg hunt. Be sure to sign up for our email list. That way you'll get our latest freebie and notification of all of our fun activities and information.
Here's how to play:
Step 1: Read the first clue below.
Step 2: Navigate to the page on our site that's related to the clue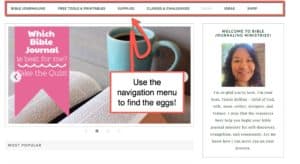 Step 3: Scroll down to the bottom of the page and look for this picture of an egg

The link to download the free printable will be right below it.
Step 4: Click to download the file – don't wait because once the month is over…this file will no longer be free (sad face).
You DO NOT need Dropbox to download our files. Click "No Thanks" to continue to view the file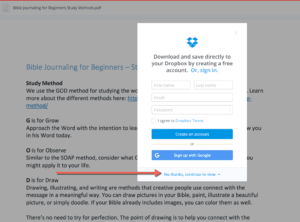 Then click download.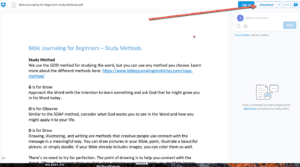 Step 5: Take a moment to read each page and comment with your thoughts.
We'd love to hear what you think of our content!
To get started…here is your first clue and your first freebie!

Download the Jesus Digital Elements by clicking the image below. Remember, you Do NOT Need Dropbox to download the file.

YOUR NEXT CLUE: The next "egg" can be found when you're  looking to find out a little bit about who we are here at Bible Journaling Ministries.